10 Technical Skills for A Super Translator
Reading Time:
5
minutes
In a movie we all know, there is the protagonist when connects with technology, he upgrades. Iron man, the Transformers, The Matrix trilogy, for instance, heroes promoted their abilities with gadgets, software, and computer skills. Believe it or not normal human beings turn into superheroes! Yes, here are 10 skills to acquire to be a super translator.
In the new age of translation, an elevated style and diction will be no good if it's not supported by a fast, advanced and efficient implementation.
Touch typing
Writing is no longer part of the translation process, even the written texts are OCRed now. When typing took over, translators must take it to a farther step, touch typing, which we call touch typing. Touch typing will not only speed up the process of translation, but also will increase the productivity. Touch typing, with better accuracy could be mastered by practice and learning.
 Test your typing speed to see how far you want to improve.
You can improve it by taking this online course by Alsion.
Keyboard command and shortcuts
You can save up to 30 minutes per day only if you knew how to utilize your keyboards better, how to copy, cut and paste, move between tasks and pages, and give some basic commands on Word.
Translation tools

CAT tools using, such as Trados, as a CAT tool example, and Xbench, as a quality assurance tool example must be acquired. No more of "I don't work with CAT tools" thing, or "I want to work with the regular methods." Or "I'm afraid of technology". Yes we know that you'd like to go with your own unique style of translation, and you want to take your time processing. But actually, in today's business, things must be done fast and perfectly. CAT tools help you to abide by the instructions of the client, work fast, and produce the closest translations to perfect translation. In addition to this, if you are working with a team, CAT tools will be your right hand to sustain consistency among you all, as working with translation memories and glossaries will increase your efficiency.
Research skills
Unlike the past, now you have an online encyclopedia. But how to reach what you are seeking fast? This is question. A good translator must have their solid database, to include some trusted dictionaries, and good research specialized engines. You also need to be updated with google's new features and free products.
Here Google is providing a course to power your research skills.
Microsoft Office
Away from Microsoft Word, PowerPoint and their tips and tricks that help you work smarter, Microsoft excel and spread sheets are one of the skills you need to know, or how are you going to calculate your payment, or profit if you are a freelancer? Especially in the big projects.
Some basic knowledge about sums and numbers will do.
Handling Computer Emergencies
Of course, IT problems were meant to be handled by the IT specialist. But at least  you need to have the basics to save yourself while you're in medias res. You also got to be aware of all the features of your computer, and of the tools you are using. 
You also need to have a good idea of the terminology used in the industry, such as: extensions, online project, server, HTML, synchronize…, etc.
Internet and email
"Accessible" is one of the magical merits that a client would like to witness dealing with his translator. That's why, ways of online communication such as online calls, or chatting, or emailing are there. Consequently, a super translator will be active for any updates, new instructions, or edits the client might need. The client wants to feel saved before asking for help!
 Furthermore, you need to know how to write professional business emails, and how to communicate well if things went wrong or in case of emergencies.
Another thing is that, you need to be aware of the internet, how to reach what you are seeking, how to use it professionally. Simply, you know the where to go and the when to go.
Being online is a must-acquire skill, not to lose your clients and to enhance your knowledge and skills, even if  you don't like to be online, or you're techno-phobic.
 Speaking of online presence, we are lead to..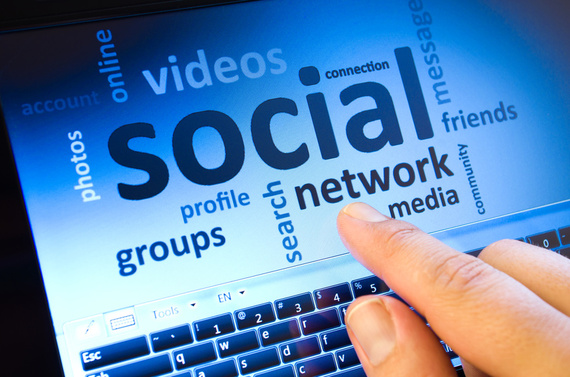 Active online presence
Now, there are many websites and blogs that gather all translators to share and exchange their experiences, and to answer their questions, etc. You also need to be active on professional platforms like LinkedIn, and Proz.
Computer security
I saw this with a friend of mine, while downloading a program, her laptop got infected by Ransom Virus, a virus that locks your access to your files and ask for money. That's why you'd better be careful and choose trusted sites, powerful antivirus, and keep updating the windows and its firewall to protect you from malware and such. You must know how these things work, and how to secure your work and computer the best way possible. And ALWAYS know how to take a back-up of your files.
Online learning
Since the world is going digital and learning is part and parcel of the translator's personality, you got to learn how to function on the e-learning websites. Online courses are saving of time, and they are taken in a better state of focus and purity to gain the utmost benefit out of the content. A translator is a full-time learner, right?
Moreover, you might want to learn the tools your client's own tools. That's why being opened  and adaptive for online learning and flexibility of using different tools are income generating.
To sum up, a translator with technical skills is a better-hire resource because simply they make the clients more comfortable and confident in delivering their business to an understanding, literate and reliable resource. Technology when connect promotes. So, UPGRADE!
How many skills of the 10 do you own? Tell us in the comments below.